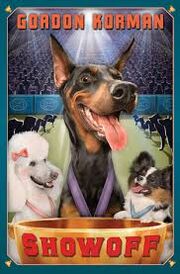 Griffin Bing enters Luthor into a dog show. But, Luthor wrecks the show and is accused of trying to thwart a three-time national champion from winning. But, Griffin Bing realizes that the only thing he can do is make Luthor win the show.
When he finds out what really had happen, he makes a plan called Operation Watchdog at the end to find who betrayed Luthor and to keep Luthor safe at the global kennel soicity dog show... will anything go wrong?
Ad blocker interference detected!
Wikia is a free-to-use site that makes money from advertising. We have a modified experience for viewers using ad blockers

Wikia is not accessible if you've made further modifications. Remove the custom ad blocker rule(s) and the page will load as expected.